We've staged many events to raise funds for the 600 Campaign. Take a look at our gallery of images from recent events – and make sure you come along to one of our events soon!
Power of Sport Dinner at the RAF Club, 7th May 2019

Old Latins, RLS parents and other campaign supporters enjoyed a fantastic evening at the RAF Club on 7th May, in aid of the Sports Campus. Hosted by former Royal Latin Head Boys Air Marshal Julian Young (1980) and Wing Commander Nick Robson (1987), guests enjoyed a drinks reception in the atmospheric Churchill Bar followed by dinner in the Sovereigns' Room, where they were introduced to a number of VIP guests including Invictus Games medal winner Rachel Williamson, Al Sylvester MBE, Old Latin and Rowing World Record holder Nick Rakowski, Warrior Games medal winner Ali Waddie, and England Women's Rugby player Amy Cokayne. During dinner, the VIP guests shared their reflections on the power of sport and the role it has played in their lives, and on the importance of sport in developing resilience in young people. Guests also played a lively game of 'Hawk or Spitfire' to win a magnum of wine kindly donated by Domaine de Bellevue.
"A truly special night . . . superb venue, brilliantly organised . . . speakers were inspirational" "A thoroughly rewarding and enjoyable evening "
A huge thank you from the 600 Campaign to the RAF Club and to the Old Latins and VIP guests who made the event possible!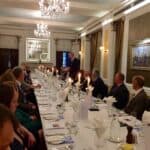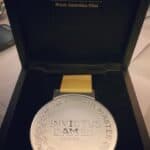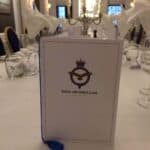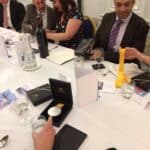 600 Minute Challenge, February 2019
For the third year in a row, RLS students, parents and staff embraced the challenge of being active for 600 minutes in February, with participants clocking up an impressive 80,469 minutes in total, and raising £1,078 for the Sports Campus in the process. Congratulations to Denton for finishing the month with the most minutes of activity for their participating students, closely followed by Newton and Ruding in second and third places. We really hope that you all enjoyed the challenge. We loved hearing all of your challenge stories and seeing your activity photos – and look forward to throwing down the gauntlet again for 2020!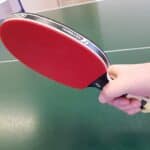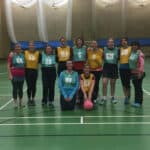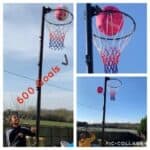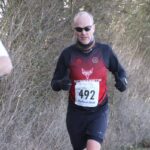 Gin & Jazz, 6th October 2018
It was wonderful to see so many parents attending our recent Gin & Jazz evening in the Discovery at school. We hope you had a great evening!
Our thanks go to Tad Newton's Jazz Friends for providing the musical entertainment and to Foxdenton Estate, Fever-Tree and Innovate for stocking the bar and providing the canapés. Foxdenton also ran gin tasting in our 'Gin Lab' which proved very popular.
We're thrilled that the evening raised more than £5,000 for the Sports Campus, and have a feeling that it's an event we'll be repeating in the future, so watch this space.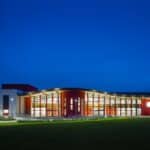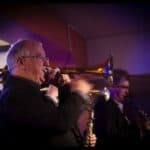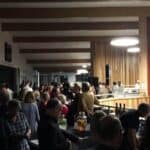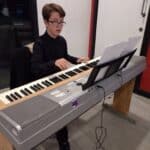 Whittlebury Golf Day, 21st September 2018
A huge thank you to our supporters for helping us to raise just under £4,000 at our fifth annual Golf Day at Whittlebury Park in September 2018! Golfers from all over the country, including parents and former students joined us for a great day of golf, 'kicked off' by bacon butties and a putting competition, and ending with the prize giving and a hot buffet supper at the Clubhouse.