Buy a Piece of our Pitch for Prizes!
Our students have played a really important role in fundraising for the Sports Campus and now the 3G pitch is here, they are keen to keep the momentum going to hit the target for the Sports Campus Building too!
Whilst a lot of the fundraising plans they had up their sleeve for the summer term had to be shelved, they have an offer for you to keep on supporting over the summer, and there are prizes up for grabs! Hear their video message here:
They have split the pitch (virtually) into a grid of 600 squares and are offering each one for sale for entry into a Prize Draw!
Each time 100 squares are sold, they'll draw a winner to win £100 AND a framed piece of the original astro as a historical keepsake!
And they'll keep going until all 600 squares are sold – raising really valuable funds for the Sports Campus, and having a bit of fun at the same time.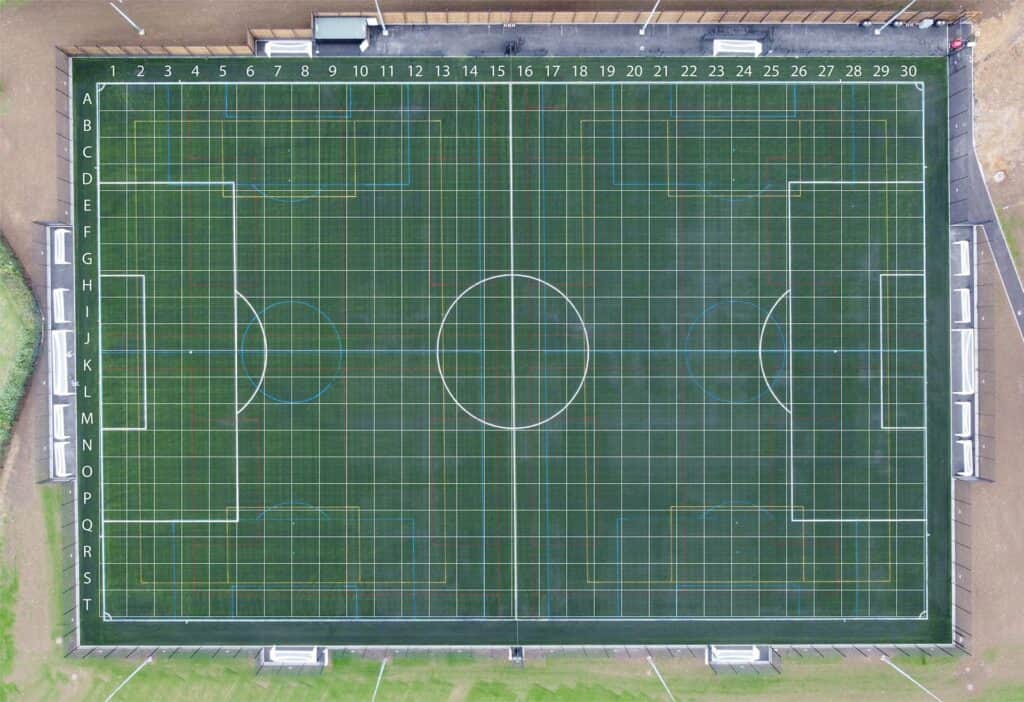 There will be a Draw when 100 squares are sold, when 200 squares have been sold, and when 300, 400, 500 and 600 squares have been sold. Six in total. Once you have bought your square you will be entered into each future draw, and even if you win, you will be entered again in the next. It's the gift that will keep on giving!
The squares are labelled alpha-numerically, so you can choose your favourite letter (up to T) and day of the month (up to 30). Once you buy your Square of the Pitch it will remain yours for the duration of project. This also means that if you buy one of the first 100 squares you will get 6 chances to win!
Ready to buy your piece of pitch? Thank you for supporting us.
Full Terms and Conditions of the Pitch Lottery can be found here: