Swim for the Sports Campus in 2020!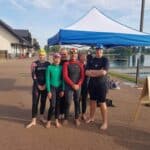 SWIM SERPENTINE, HYDE PARK, 26TH SEPTEMBER 2020
"My school is 600 years old in 2023, to celebrate that, they are building a new sports centre. I love sports so it would be great to be one of the people who experience this." – Lucia, Year 8
Last September we had a team of amazing student and alumni swimmers, donning their wetsuits and braving the choppy waters of the Serpentine to raise money for the 600 Campaign. Our youngest swimmer was 12 and our eldest was 67. They swam a fantastic half-mile or one-mile around the famous Serpentine Lake in Hyde Park, London. They trained hard, had a fantastic day out on the water, and raised £2,300 for the Sports Campus too!
We are currently collating entries for the 2020 Swim Serpentine, taking place on Saturday 26th September.

If you would like to find out more, or secure your place in this year's team, please contact LAmodio@royallatin.org
Our Sports Campus is going to start being built THIS YEAR but we are still £650,000 away from being able to pay the final bill. We are SO PROUD that the funds we have raised so far, we have raised independently. This is a whole-school effort, and we hope you can be part of it.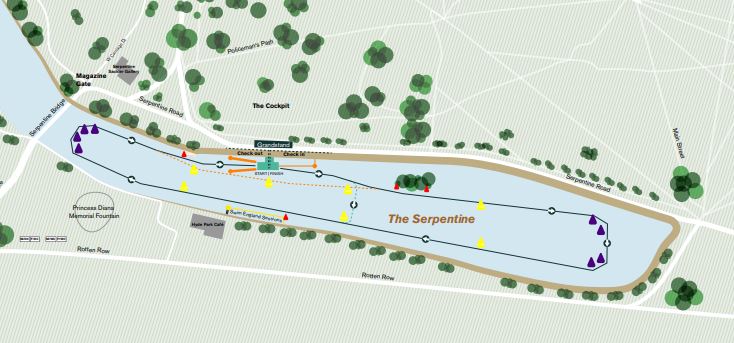 The routes:
Half-Mile Swim: Taking in half a lap of the Serpentine, there is plenty of time to swim this distance at your leisure with a friend, race your mum or dad or just to try out an open water swimming event with an achievable but for some still challenging swim.
One-Mile Swim: A classic distance in the world of open water swimming events. This swim takes place on the same course as the London 2012 Marathon Swimming Olympic event, with one full lap around the Serpentine making up the one-mile swim. This is the most popular of all the swim distances at Swim Serpentine with swimmers taking anything from 20 minutes through to one hour to complete the swim.