The Friends of the Royal Latin School are delighted to announce the return of Run the Claydons in 2023.

Run Britain Race Licence : 2023-45314

Thanks to the support of the teams at Hogshaw Farm and Claydon Estate, Run the Claydons will be returning on Sunday 30th April.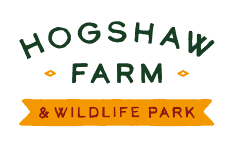 This popular North Bucks running event will follow its usual scenic multi-terrain route, but will be starting and finishing at Hogshaw Farm & Wildlife Park just outside Botolph Claydon. This family visitor attraction (previously known as Green Dragon Eco Farm) is home to rare breed farm animals, European wildlife, play zones, and a welcoming farm shop & café. The venue has kindly agreed to host our 2023 race.
Our new start/finish location has added slightly to the main race distance, which will now be just over 8 miles. New routes will be provided for the junior 1-mile and 2-mile races.
Run over the footpaths, bridleways and tracks of Claydon Estate, plus some short on road & pavement stretches, the route takes in 3 of the 4 Claydon villages. Plus for 2023 you get to run through the main estate, past Claydon Courtyard and the NT Claydon House, with views of the lakes and landscape.

To keep up-to-date with the latest news on Run the Claydons why not follow us on Facebook https://www.facebook.com/RuntheClaydons/
The Winslow Countrysiders from Edgcott & Winslow Young Farmers are planning to return to provide the water tables and Races Online will be managing entries and timing.
Any funds raised from the event will go towards the Friends to support pupils at the Royal Latin School. The Friends of RLS are a registered charity, 1201091.
Further details to follow, but please add us to your diary. Sunday 30th April, 09:30 start
If you would like to be involved in the 2023 event, either as an organiser, volunteer or sponsor, please get in touch.