Written by: Adam Selby and Felix Seymour (Year 8)
Edited by: Ayra Ali (Year 12)
Photography by: Mr Burnett and Susie Syme (Year 10)
The Royal Latin Sports Day 2019 was held on Friday the 21st June and was a great success where a variety of students competed in various field and track events.
The victors followed the usual trend: Ruding. However, new Houses found new successes. Newton clinched the boys and girls year 7 and 8 titles much to the delight of the House Champion, Miss Falces. Ruding won Year 9 and 10 girls and Stratton took the boys' title.
Vitrix (girls) and Victor (boys) Ludorums are the awards handed out to select athletes who perform especially well in their events. The Victrix Ludorum winner for year 7 and 8 was Yasmin Brown 8S and Victor Ludorum champion was Charles Oldershaw 8V. For year 9 and 10, the Victrix and Victor Ludorum winners were Temelade Williams 8V and Fifi Clarke 8V respectively.
We were especially delighted to welcome back old Latins Josephine Bassett (Newton 1956), winner of the coveted Victrix Ludoram trophy for four years on the trott and Mike Jones (Stratton 1981), a previous winner of the Victor Ludorum trophy. Please see this page from the Latin Life publication for more information.
The Overall results were:
1)Ruding
2)Denton
3)Stratton
4)Newton
5)Barton
6)Verney
The highly anticipated teacher race was won by Verney, much to the crowds' excitement. Newton definitely win the prize for the most house spirit having also produced many signs.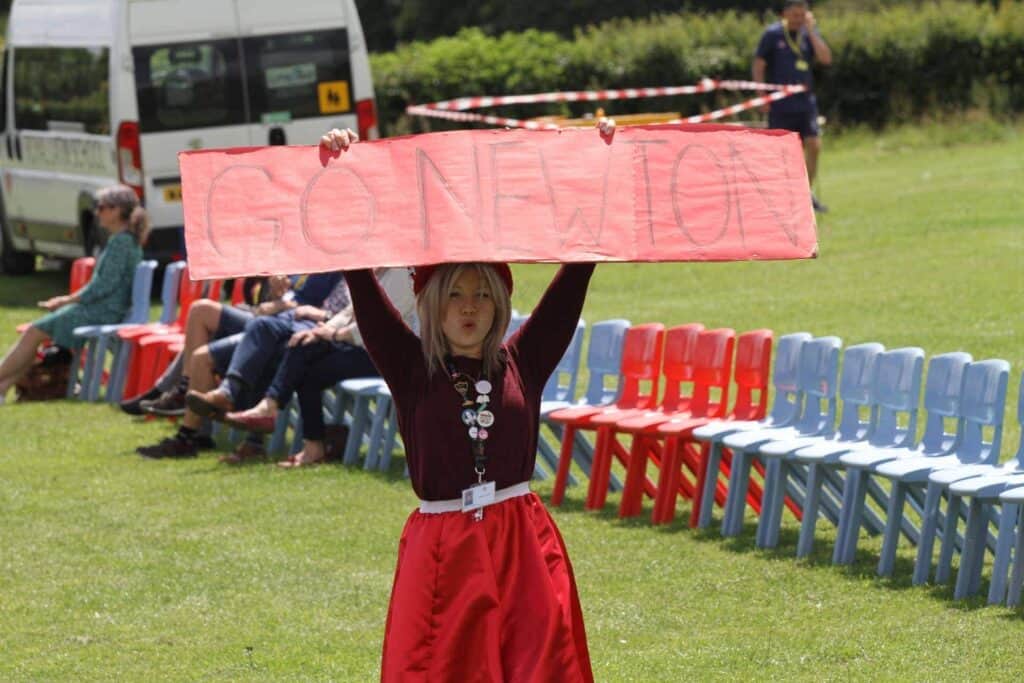 The Friends of Royal Latin School (FRLS) raised a whopping £614 from their barbecue and refreshment stand. It was great to see so many parents who supported this event which we are very grateful for.
Lastly, a special thank you to the PE department who always make the day so enjoyable!