Students in their element!
Written by: Anais Huggins (8B), Jason Fernando (8S) and Otto Baxter (8N)
Edited by: Ayra Ali (6V1)
On Wednesday 3rd April, four year 8 students went to Salters' Festival Of Chemistry at Bedford University, Luton. Salters are a company who run chemistry challenges all over the country. After a day full of fun (and some questionable songs on the radio), we returned with the 1st place prize for the Salters challenge.
The four students, Anais Huggins (8B), Jason Fernando (8S), Jess Coleman (8N) and Oscar Martinez (8V) started the day at 8 am with the 1.5 hour long drive to the University of Bedfordshire. Upon arrival, we were directed to a lecture room and informed of the itinerary for the day
Begin with the Salters Challenge,

Lunch
University challenge
Microplastics talk
Prizegiving.
The first challenge was set up by Salters.  
This involved a robbery where all of the suspects all had certain items with them such as white powder or a pen. The students placed the powder from each person into different chemicals to see whether they reacted. With the ink from the pens they  did undertook a process called chromatography. This is when you expose ink to a tiny amount of water and the colours separate which means you can see what the ink is made of. The students used both of these clues to decide who the thief was. 
The judges walked all around the room to ensure that we were safe with the chemicals and that people worked well together as a team.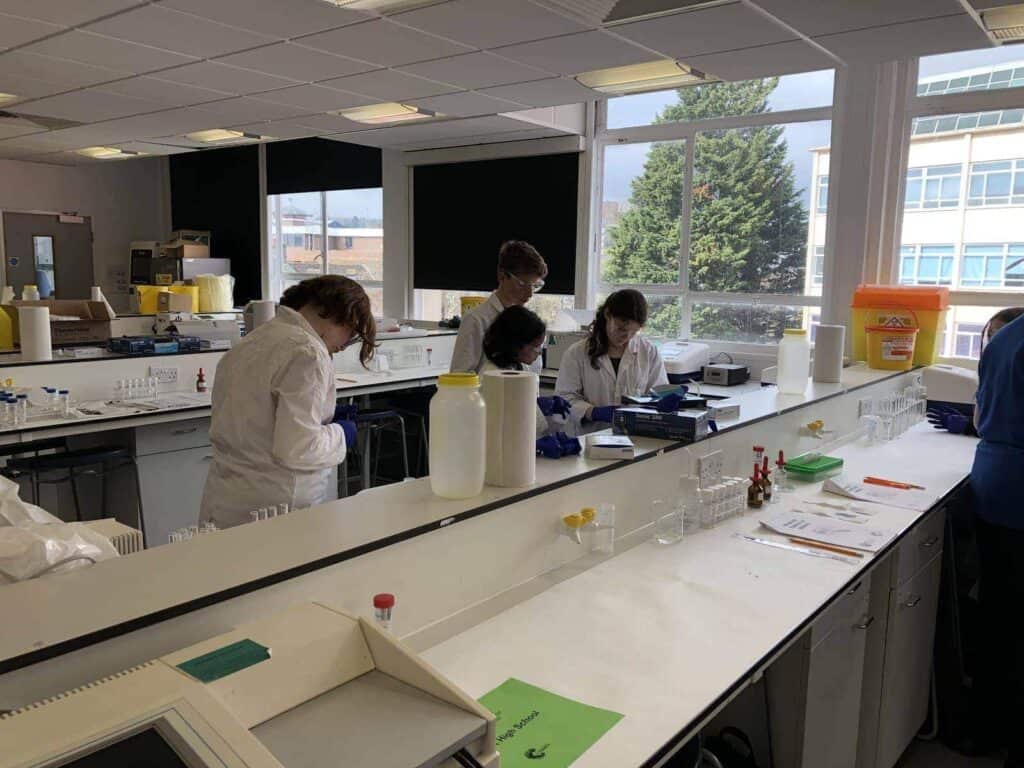 At the end of the day, the prize-giving took place and we found out that we had won first place! The prize was stationary and mini mods which are used to make models of molecules and help visualize different molecules.
The second challenge was set up by the university staff. This involved making a cooling solution using only a limited quantity of citric acid and sodium hydroxide, water and a thermometer. We had to lower room temperature water to 10 degrees Celsius and hold it there for 45 seconds. Our students were the first to finish this challenge and get validation from the judges.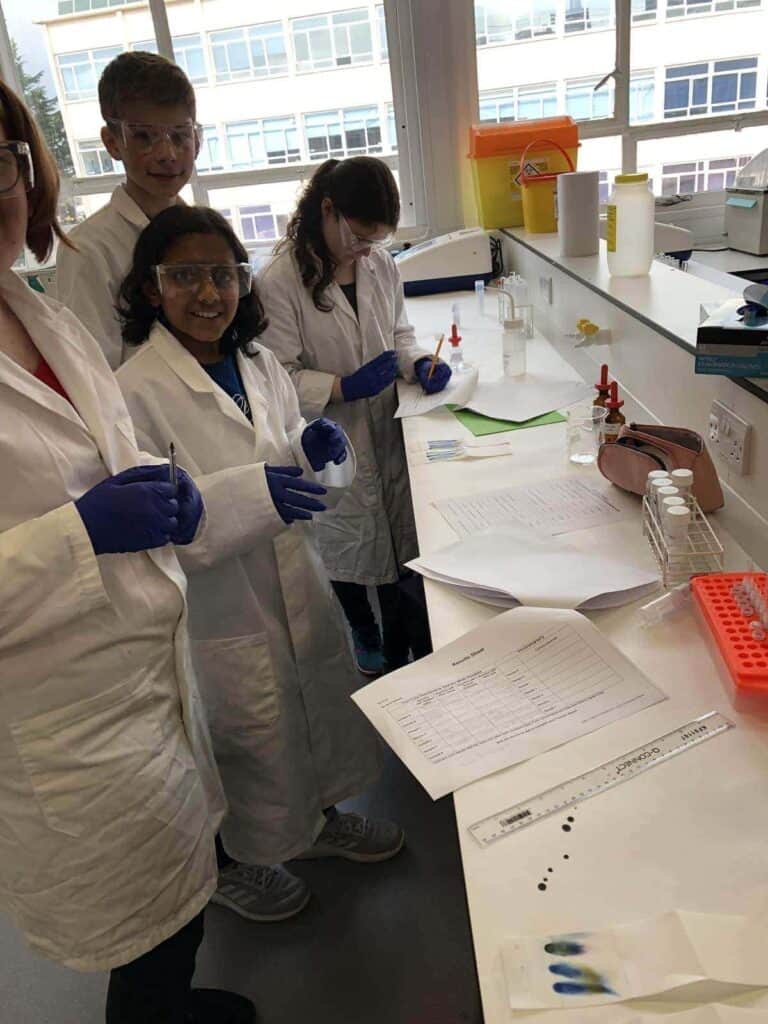 After the challenges, we went into a lecture room and learned all about the effect of microplastics on the environment and ecosystem as a whole. During this, there was also a demonstration of luminescence and we students got to meet a live snake!
Overall, it was an exciting day and we all gained a deeper understanding of chemicals and chemistry in general.