Our brand new, boutique gym, is now open for membership to the local Buckingham community. 
We offer a unique high quality environment, nestled in the historic site of the Royal Latin School in Buckingham. Overlooking our 3G pitch and Buckingham countryside, enjoy our tranquil environment with brand new Precor equipment and the latest MyZone and Advagym technologies. 
Our super friendly gym instructors are on hand to give you personal encouragement and guidance to have fun, achieve your goals and build confidence.
We cater for all levels of ability, fitness, knowledge and enthusiasm and aim to help and support everyone find and achieve their health goals.
Our equipment
We have brand new PRECOR equipment including treadmills, handbike, upright bikes, recumbent bike, rowers, cross trainers, resistance stations, free weights area and a cross-functional fitness area. We cater for everyone, but even our recent Olympian champion visitors marvelled at how we have everything they need for even an Olympian to train!
Opening Hours
Monday to Friday 5.30pm – 8.30pm
Saturday and Sunday 8am – 5pm
A range of GYM Memberships to suit you
Individual membership (18yrs+) is £25 per month
Youth Membership (14yrs+): £10 per month
Family Membership (2 adults and up to 3 children): £60 per month
To enable our users to experience a personal service, gym sessions are bookable to help us limit usage to 15 members at any time.
In addition to our FItness Suite memberships we also offer:
Fitness Classes in the Mind and Body Zone
We offer a Class bundle – £30 for 10 classes. Or £5 each
These are open to members and non-members:
Monday – 6pm Body Conditioning
Monday – 7pm Freestyle Yoga
Wednesday – 6pm Core fitness
Wednesday – 7pm Freestyle Yoga
14 years and over only (apart from Junior Gym classes)
Weights Area for over 16's only
For more information, or to come for a free informal visit, please email:
vivagym@royallatin.org
The Latest Fitness Technology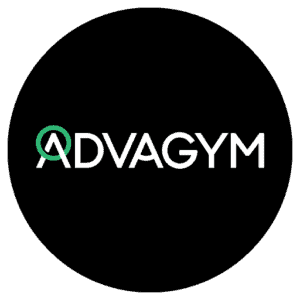 SONY ADVAGYM
Advagym helps members reach their training goals.
The easy-to-use training app, supported by connected sensors in the gym, lets members log training, set goals, and follow personal progress.

MYZONE
Myzone is a wearable fitness tracker and online social platform that shows and rewards EFFORT when you work out. It displays real time heart rate, calories and intensity with five colour coded personalised zones and has a simple rewards-based metric called MEPs (Myzone Effort Points) that align with the WHO guidelines for physical activity.The data can be displayed collectively for group training or individually direct to your smartphone.