Our ability to deliver Phase 2 of the 600 Campaign – our inspirational Sports Campus – depends on significant capital investment, and the goodwill and generosity of many individuals and organisations. On people like you!
We are seeking local businesses who share our values and ambitions, and want to help us bring this project to fruition during a time when our students and our local community need it more than ever.
We are delivering a much-needed resource to our local community that will offer a game-changing combination of sport, technology, science and wellbeing under one roof.
Will you join us?
You may know the school well and wish to support the campaign in recognition of all that the school has given you and your family. Or you may simply recognise the quality of our proposition and the benefit of aligning with us at such an exciting time. We are looking for 10x £1,000 Pitch Sponsors and 1x £10,000 Student Match Funding Sponsor.
To hear more about how the Sports Campus is progressing, please click here.
Pitch Sponsorship: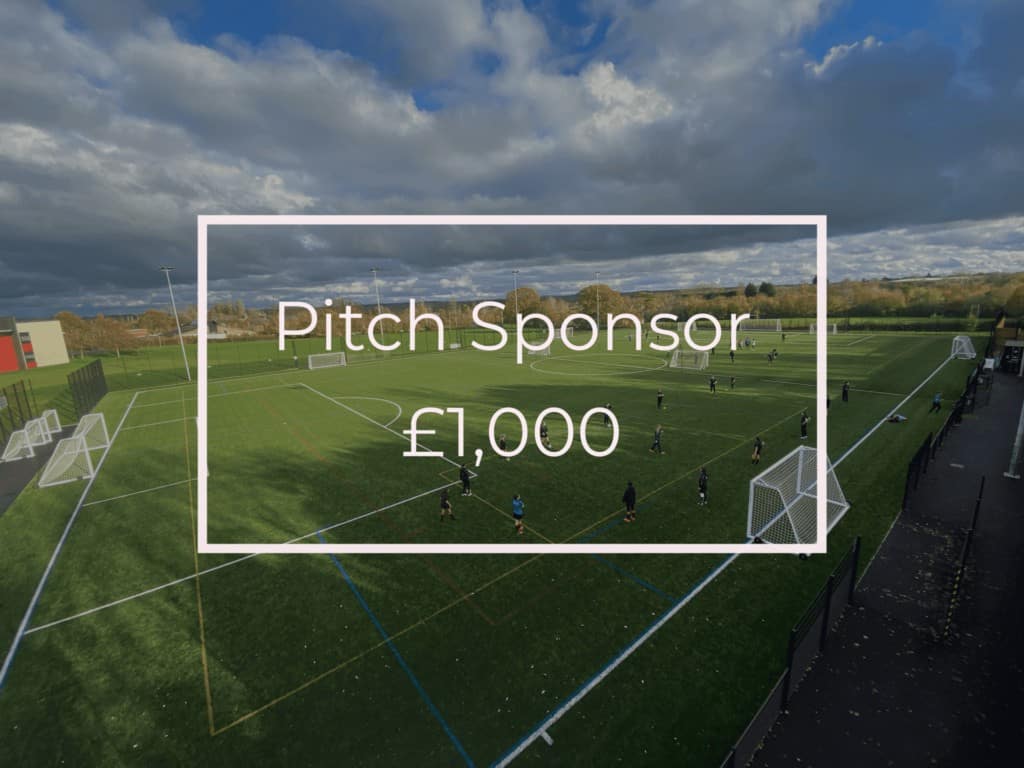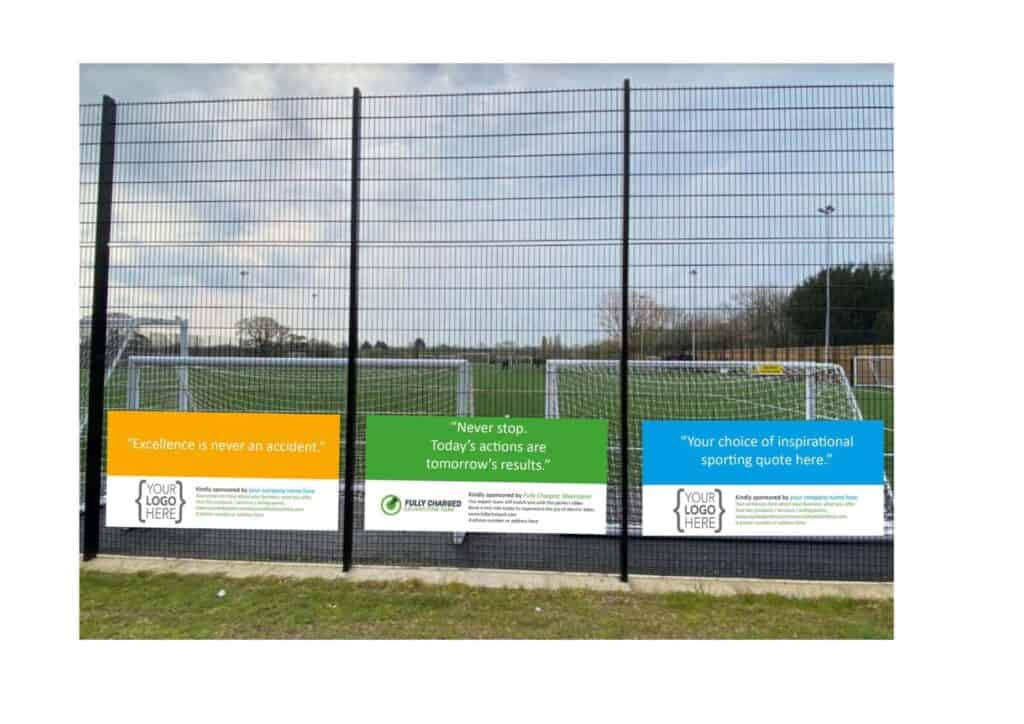 Pitch Sponsors
10 Available
£1,000
* Advertise to our community
* Utilise our facilities for team-building
* Take part in our inspirational community
lecture outreach programme
* Be part of our success story
Pitch Sponsorship – details
Our brand new full-size 3G pitch is home to RLS Sport during schools hours, after-school clubs, and local community hire during the evenings and weekends. Currently both Moretonville Juniors and Winslow Utd use our pitches for football training every evening of the week, meaning it has become a real community hub in the local area. Future plans include walking football and ladies football too.
Our pitch sponsor package includes the opportunity for 10 local businesses to advertise their brand and their services on the prominent pitch hoardings at the entrance to the Sports Campus – in view of every user and parents-spectator using the pitches, as well as those visiting the Sports Campus building adjacent to the pitch for fitness and leisure activities at all hours of the day. Our initial sponsor package is for one year. Please contact us for a longer term arrangement.
Also included is an invitation for the sponsor to enter a team into our local community 5-a-side tournament, on the 3G under the floodlights, perfect for a team-building or networking event.
We would also like to invite all pitch sponsors to have a presence at some of our community lectures inside the Sports Campus building – through advertising materials, or (if appropriate), being part of the lecture programme itself.
Our Pitch Sponsorship hoardings will create a bright and colourful inspirational walkway between the 3G Pitch and Sports Campus building offering maximum visibility. Using inspirational quotes, plus company logos and key selling points, these sponsorship opportunities will show true community support and embrace our values of leadership, aspiration, teamwork, innovation and nuture.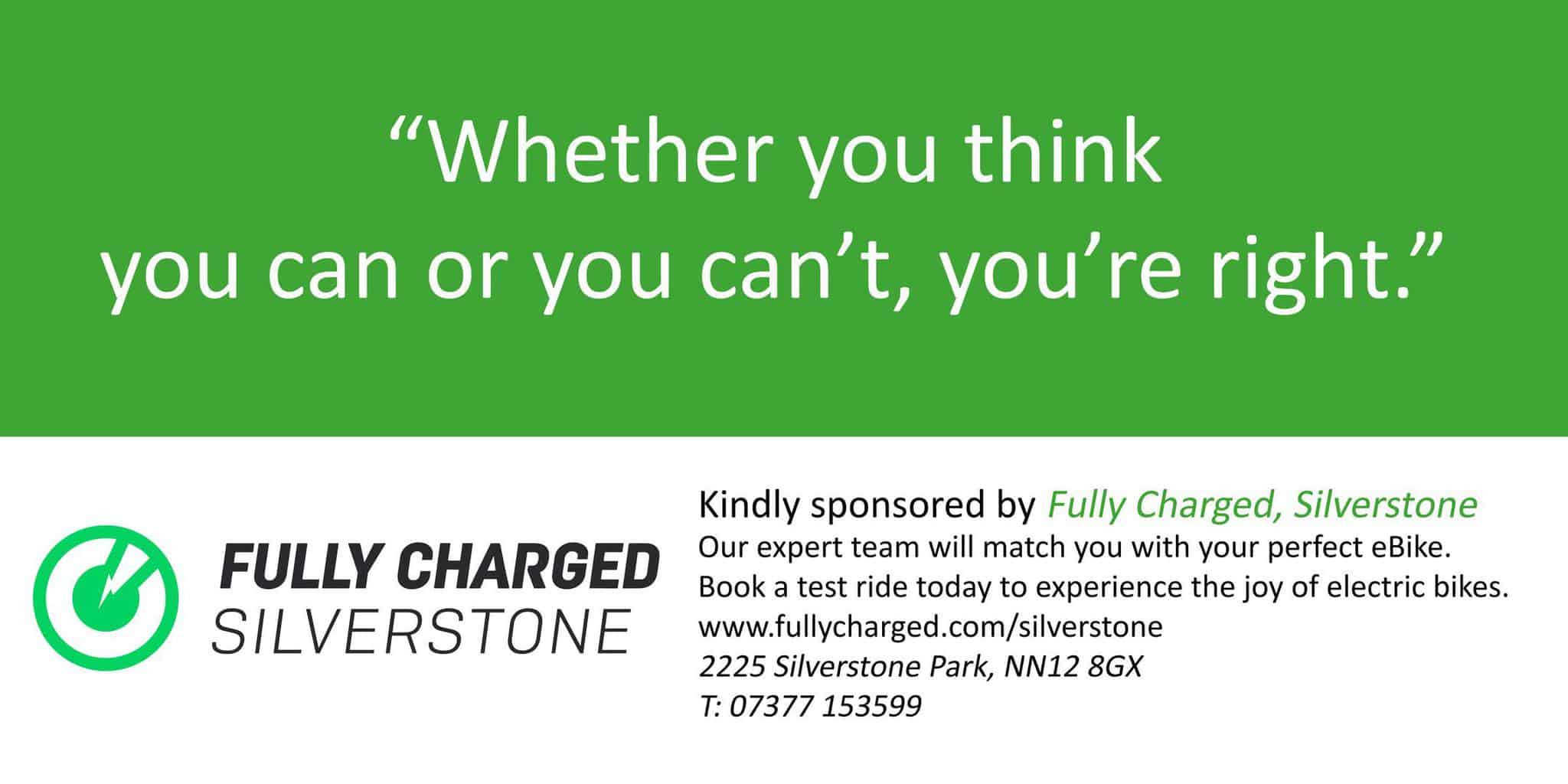 "We chose to be an RLS sports campus sponsor because we recognise the value of investing in the health and wellbeing of the whole community.
Fully Charged Silverstone respects the ambition that RLS promotes: the school's motto – High Expectations for All – that mirrors our own commitment to a future transport culture. Whether you play or spectate, enjoy everything that this fabulous facility has to offer!"
– Fully Charged Silverstone – eBike Test-ride Centre
Student Match Funding Sponsor
1 Available
£10,000
* Match-fund our student fundraising programme
* Join our major donor rollcall
* Inspire our young entrepreneurs
* Benefit from publicity and press coverage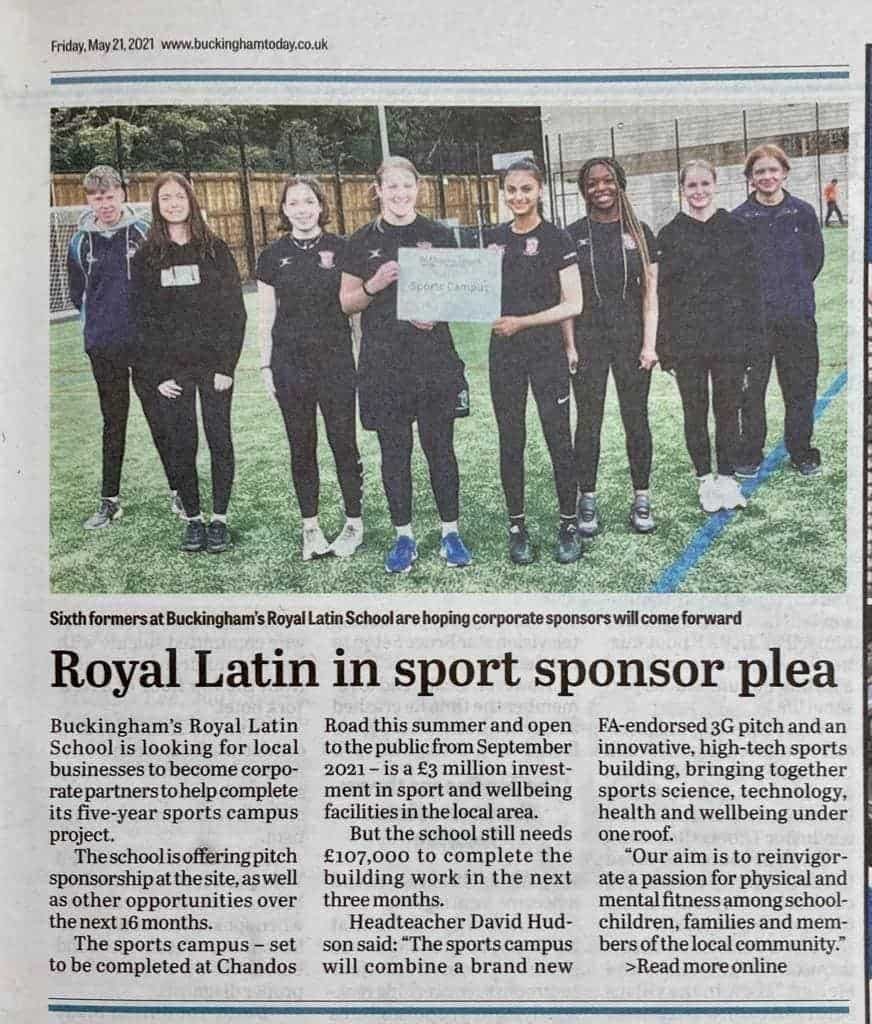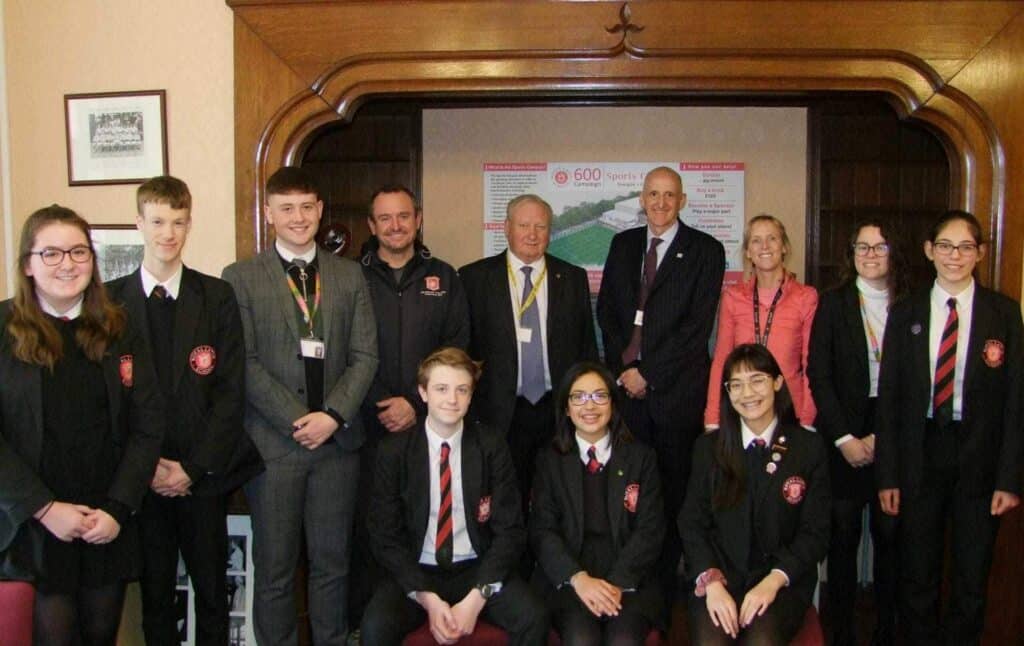 Student Match Funder Sponsor – details
Our students have shown such determination, such entrepreneurship, dedication and enthusiasm in partaking in their own fundraising for the Sports Campus. They have been an incredible force in helping us get closer to our target, and their stories have been really inspirational.
In 2019/20 we challenged them to raise £10,000 and this challenge was supported by local business, Vitalograph, who offered a £10,000 match funding gift which would double their efforts once their target was met. This has totally energised their fundraising and they have just reached this target which is a wonderful demonstration of how a local business has been able to have such a positive supportive influence to our young people. A real partnership, in more ways than one.
Our students are now on course to raise a second £10,000 and we are looking for another sponsorship partner to join the team and support them in a similar way.
If this is an opportunity that fits with your corporate values and you would like to get involved in supporting both our students and the Sports Campus fundraising in this way, please get in touch with Jo Ballantine, Jballantine@royallatin.org
Bespoke sponsorship packages can be devised for each company, in order to enable us to incorporate the most appropriate range of benefit and recognition options for you. Please contact us for further details: Jo Ballantine, Director of Development, jballantine@royallatin.org
---
Return on Investment
Every company puts ROI pretty high up the list when it comes to demonstrating the impact of a Corporate Social Responsibility agenda. We understand that a truly mutually beneficial partnership needs to measure impact in a meaningful way, and we are committed to working closely with corporate partners to do just that.
The 600 Campaign enables companies to:
work closely with students over the long term, enabling you to talent-spot and offer bespoke work placements and coaching for corporate graduate schemes.
be involved in shaping education to ensure that students not only excel academically but are truly employable
directly involve young minds and fresh talent in the development of your company
raise the profile of your company and your brand awareness amongst high achieving young people
have the opportunity to associate your brand with an outstanding organisation with a strong heritage, excellent reputation and an exciting future
integrate investment in the future of young people, education and innovation into your CSR strategy
a partnership with the Royal Latin School is an exciting way to demonstrate a grassroots commitment to the development of the leaders of tomorrow.
---
Corporation Tax Relief
Good news! The Royal Latin School is a Registered Charity. We can simply supply you with a formal confirmation of your gift, which should be retained as evidence of the gift for tax purposes. Please speak to your accountant for further advice, or visit the HMRC guidance via this link: