Head Boy and Head Girl
Head Boy:  Noah Bardhan-Correia
Head Girl:  Lucy Robinson
Deputy Head Boy: Jacob Harris
Deputy Head Girl:  Emily Henson
Head Boy – Noah Bardhan-Correia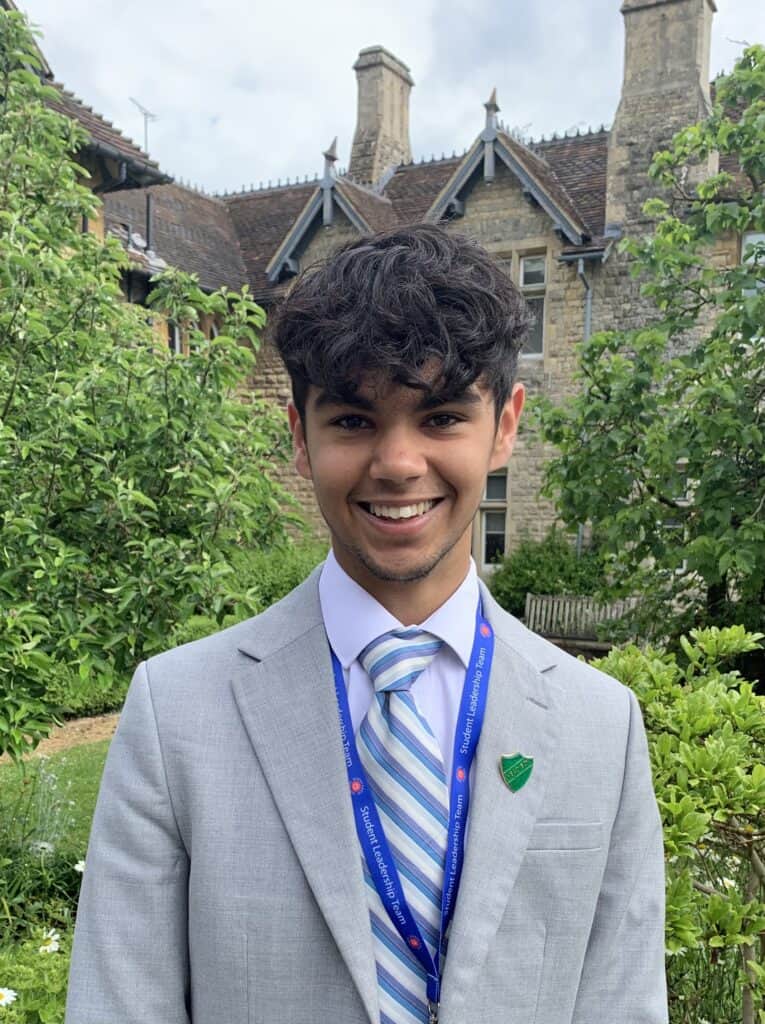 Hello, I am Noah and I am delighted to be Head Boy at the Royal Latin school. I wish to study medicine at university and I am currently studying Chemistry, Maths and Biology. Outside of school, I am a keen footballer, playing for the local team Buckingham Athletic and a qualified FA referee. I also enjoy running and last year, I raised £3000 for the School's new amazing Sports Campus by running 5k everyday for a month.
My favourite part about school is getting involved with younger students, creating a sense of a community. I look forward to spending time with my young football team that I coach in school (especially the scenes when someone scores a screamer!) and being able to mentor and guide younger students in subject mentoring.
I am excited to celebrate the 600th anniversary of the school and I am looking forward to working with other students/staff to make it as memorable as possible. It is a privilege to be Head Boy at this very special moment in the school's history.
Head Girl – Lucy Robinson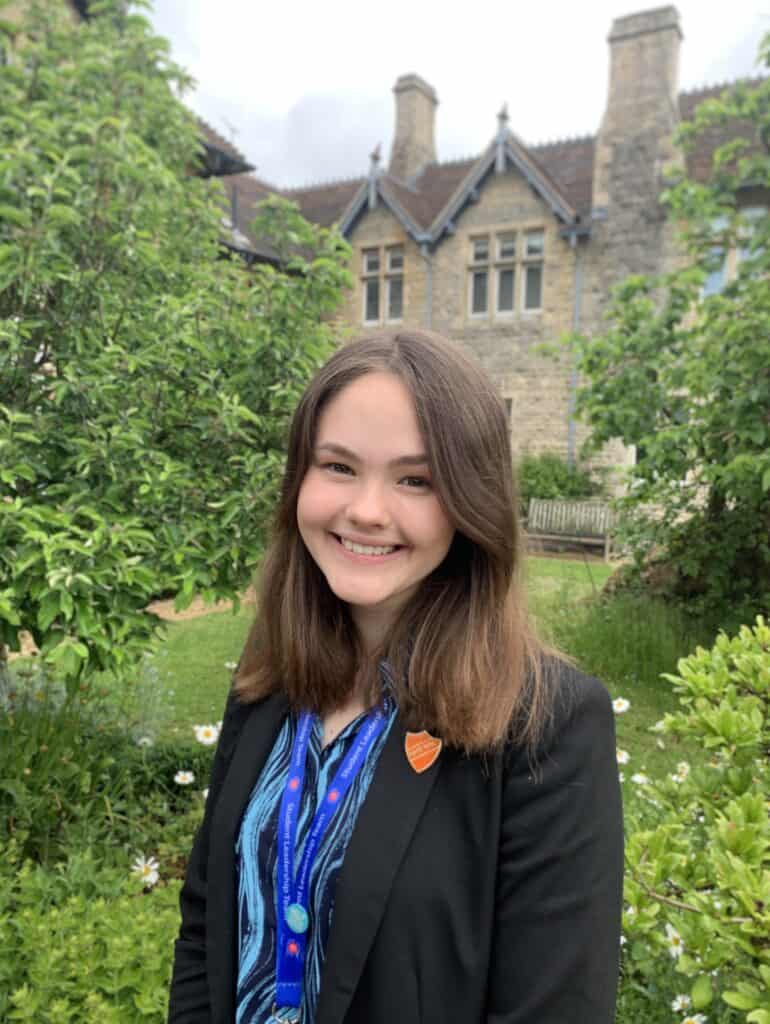 Hello my name is Lucy and I am honoured to be the current Head Girl of the Royal Latin School. I study Biology, Chemistry and Maths with a view to studying biomedical science at university. I am passionate about science and hope to encourage other students to engage in all areas of the curriculum and find their own passion. Outside my usual subjects, I am a keen guitarist and I hope to provide support and ideas for the final phase of the 600 Campaign, since art and music are hugely important to me and something I hope to advocate for younger years .
I am so incredibly grateful for the endless support and kindness I have been shown by the staff and students, and I look forward to giving back the school that has given me so much and to help continue its legacy of both academic fulfilment and personal growth.
Deputy Head Boy – Jacob Harris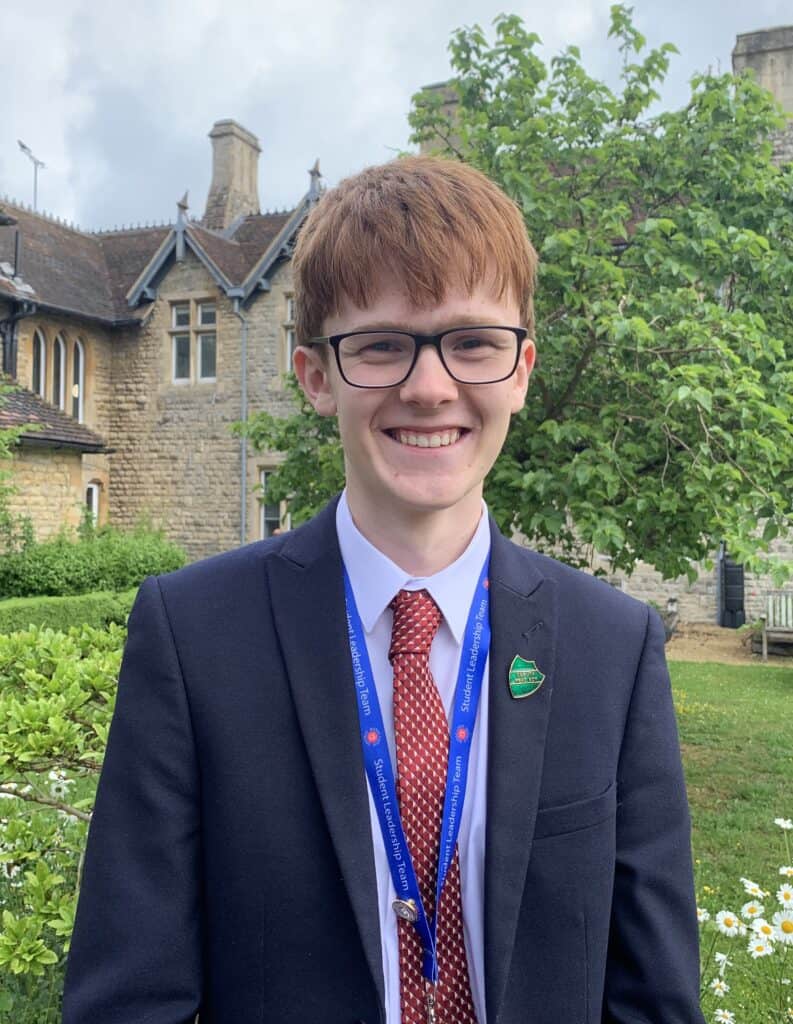 Hi, I am Jacob, Deputy Head Boy at RLS. I currently study Politics, Geography and History which I continue to be thoroughly fascinated by even with the ever mounting pressure of A-levels. Outside of school I enjoy being a leader at Cub Scouts, walking in the countryside and making music. Whilst we look back at RLS's colourful 600 year history, I hope to help create a forward thinking and environmentally sustainable school so we can continue to be proud of RLS for the many years to come. Student voice is also really important to me and I hope to strengthen the Student Council to make sure absolutely every student in our thriving student community is heard. Please feel free to contact us and we hope to be of help!
Deputy Had Girl – Emily Henson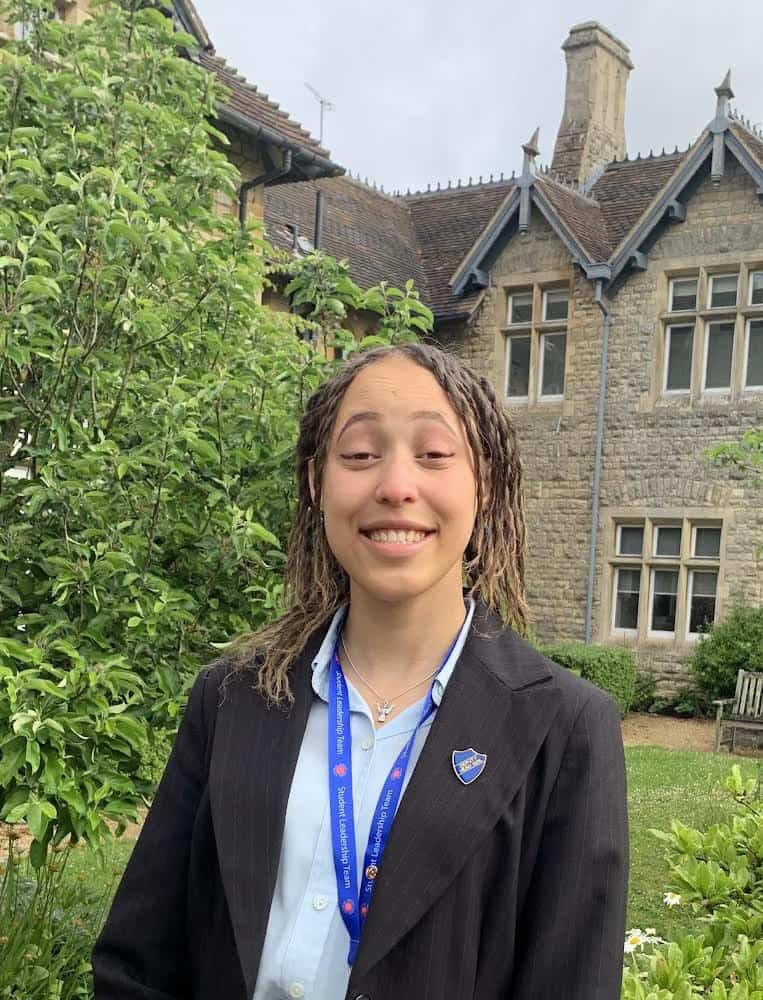 Hi there, my name is Emily and I am very proud to be Deputy Head Girl at the Royal Latin School. I am hoping to study Biochemistry at University and so the A-levels that I am currently studying are (surprisingly) Biology and Chemistry as well as English Literature.
Both inside and outside of school I am very passionate about physical education, especially its mental health benefits. While I particularly enjoy karate and athletics, my sports journey at RLS has taken me all the way from my first wobbly Yr7 Girls Rugby session to playing for the Wasps Centre of Excellence this season. With the opening of our new Sports Campus, I am really excited to encourage and promote the same sorts of opportunities to younger students. At school, I enjoy both teaching and supporting my KS4 science mentees and outside of school I love playing Classical and Electric guitar. I cannot wait to work with the amazing team this year to continue innovating and enriching the RLS experience for future students!
House Captains
Barton:  Lia Gorman and Ram Verma
Denton: Melissa Goodman and Darren Great
Newton:  Florence Verey and Zainab Omar
Ruding:  Thomas Hallett-Jones and Sienna Chaggar
Stratton:  Eleanor Davan-Wetton and Lucy Mo
Verney: Aliyah Clarke-Zuccaro and Esme Lambros
Year Captains
Y7:
Y8: 
Y9:
Y10: 
Y11: