Head Boy and Head Girl
Head Boy:  Kyle Carpenter
Head Girl:  Amelia Hopewell
Deputy Head Boy: Frank Baning
Deputy Head Girl:  Aliyah Ajiboye
Head Boy – Kyle Carpenter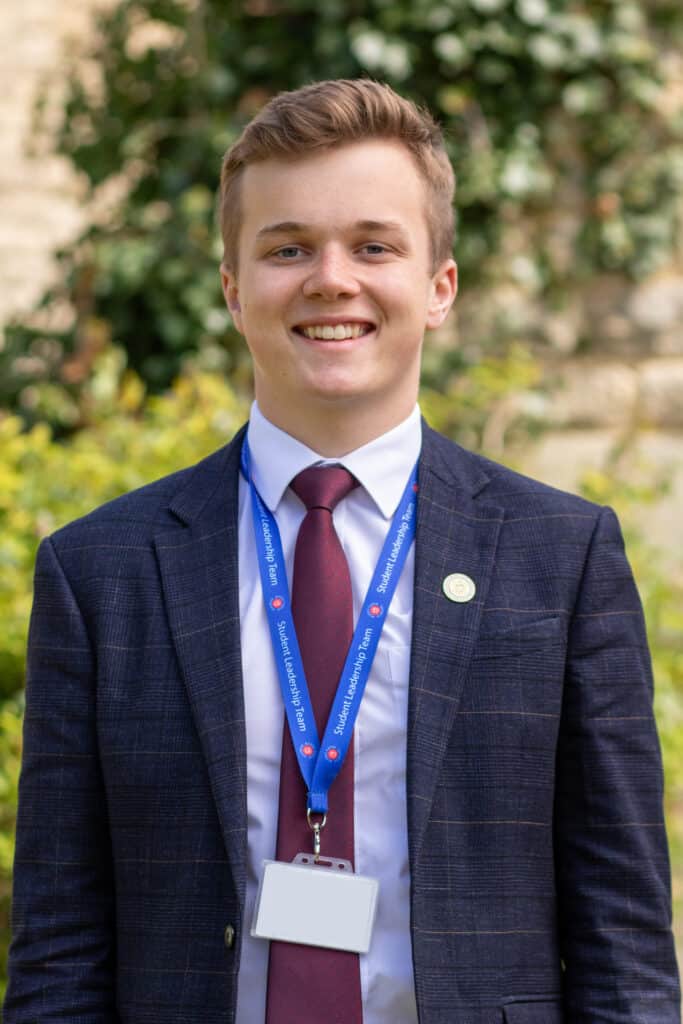 I'm Kyle and I'm honoured to be Head Boy; in fact, the phone call to tell me that I got the position has to be my favourite ever! I study Maths, Further Maths, Physics and Chemistry, hoping to study Mechanical Engineering at university.
I have most enjoyed the sporting opportunities at our school, whether that's dribbling around Frank (effortlessly) or most recently the Valencia Sports Tour. This inspired me to volunteer at my local squash club as a coach, which has been very fulfilling. In addition to our education, I believe RLS provides us countless opportunities to challenge ourselves and develop different skills.
Both inside and out of school I enjoy pursuing my dreams, but also helping others to achieve theirs. At RLS we have a wealth of knowledge beyond just the academic subjects and I personally have greatly benefited from talking to older students to expand my horizons. I hope to further enhance the communication throughout different year groups, and in addition improve communication between current and past Latins.
Head Girl – Amelia Hopewell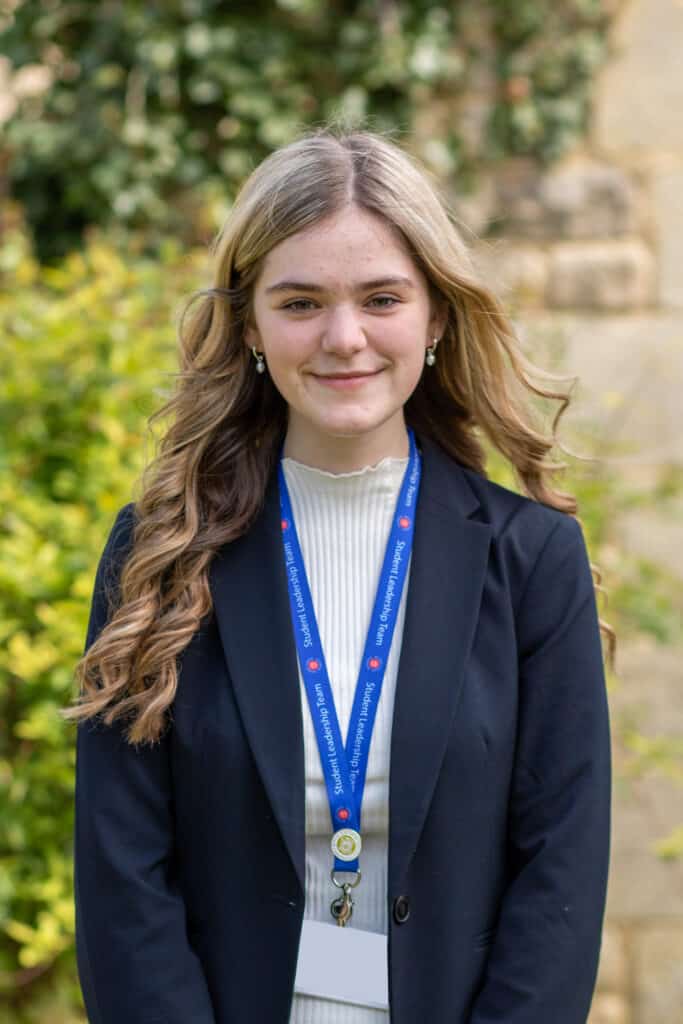 I am Amelia and I am delighted to be Head Girl at the Royal Latin School. I am currently studying Maths, Physics, and Chemistry which reflects my aspiration to become a Mechanical Engineer. When I'm not busy, you can find me playing netball, exploring the outdoors, and watching formula one. I also enjoy volunteering with the scouts, which allows me to take part in various competitions and camps.
My commitment to the school stems from my interactions with the incredible students and staff who are equally as passionate as myself about our core values and virtues. Speaking to fellow students is something I especially value as there is so much to be gained from one another.
As we look to this year, I am excited to work alongside the rest of the Senior Student Leadership Team as well as collaborate with the wider RLS community. The opportunity to represent the school during its 600th Anniversary is an honour and I know we will play our part in continuing this incredible legacy as we enter a turning point in the next century of The Royal Latin's rich history.
Deputy Head Boy – Frank Baning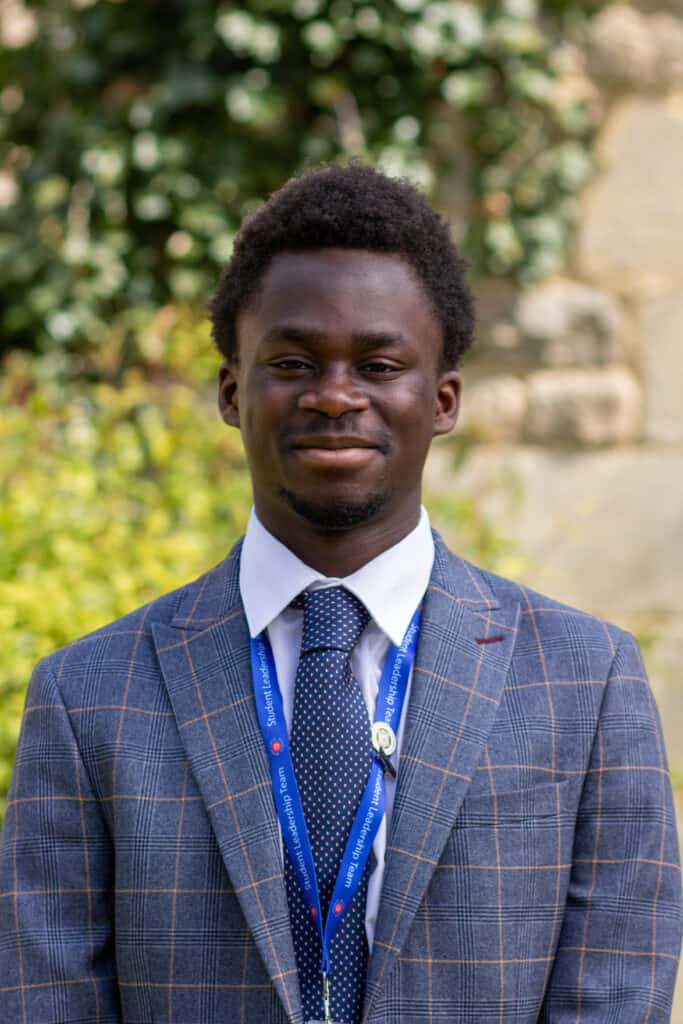 I am Frank Baning and I am honoured to be the Deputy Head Boy of the Royal Latin School. I study Chemistry, Biology and English literature. I wish to study medicine at university just like Aliyah!
In school, I enjoy playing for the rugby and football teams. I am especially looking forward to playing with the football team (hopefully we can win another trophy!). Outside of school, I coach locally with Mursley United U11's and I also volunteer with St John Ambulance. My other passions are playing my guitar and piano – classical music is extremely calming.
My favourite part of school is getting involved with the school community and being able to mentor and guide the younger years throughout their school career. I am looking forward to working with my fellow Student Leadership Team and continuing the great work of the previous Senior Student Leadership Team in making school as memorable as possible for the rest of the students. Please feel free to contact us with any questions, we will be happy to help! Thank you to everyone who has helped me here, it is such a privilege to be the Deputy Head Boy of this school.
Deputy Head Girl – Aliyah Ajiboye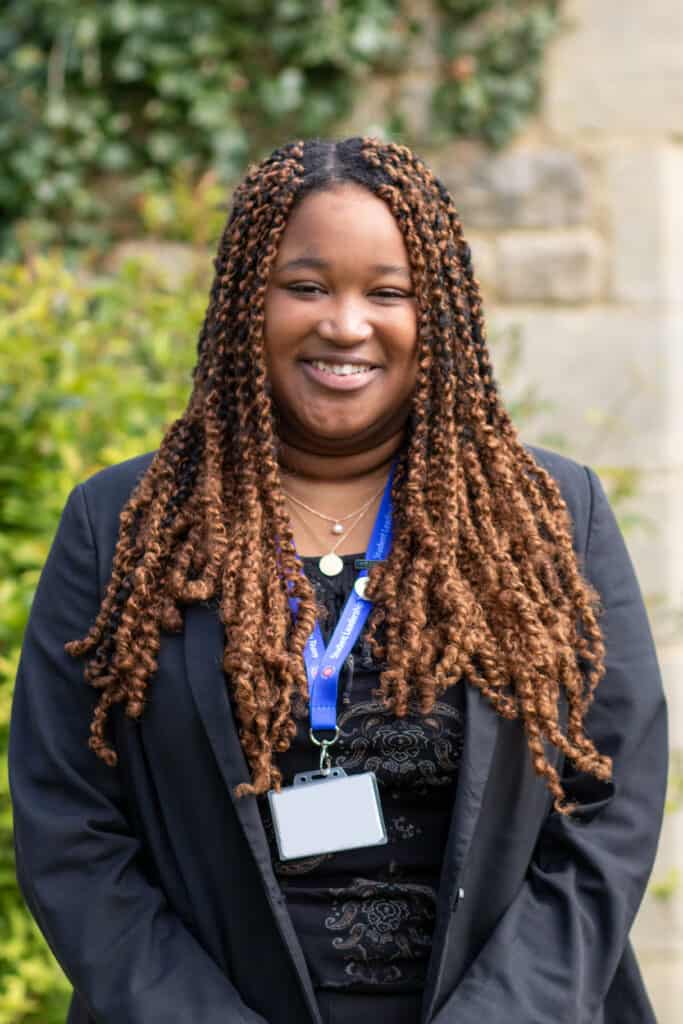 My name is Aliyah, and I'm pleased to be the Deputy Head Girl at the RLS. I study Biology, Chemistry, Spanish and Maths, looking to study medicine at university.
Within the school, I enjoy playing for the hockey team with my peers, and love the physical and mental growth that comes with playing team sports. Outside of school, I'm also a volunteer for the African Diaspora Foundation, and have worked with the community in arts and crafts projects which I also enjoy, especially jewellery making!
I've had an immense amount of privilege in this school, as I've had incredible sporting and academic experiences that allowed me to travel far and wide and make incredible relationships. They've also allowed me to discover interests I likely would have never had. The importance of balancing academics with personal development is essential in a happy school environment, and the RLS is such a great place to pass down this message! I'm looking forward to sharing this opportunity with the student body, and continuing to be a good mentor (both in subjects and in sport) to younger students so that they can enjoy their school years the same way that I have.
House Captains
Barton:  Eve Kearney and Hugo Scudamore
Denton:  Caitlin Barclay and Oliver Shovlin Deputy: Dmytro Syzonenko
Newton:  Amy Jarrett and Freddie Beckett
Ruding:  Ashley Cahigu and Ben Summers-Gurr Deputy: Luke Warren
Stratton:  Shanalya Chotai and Aimee Logan Deputy: Darina Vieceli Fitch
Verney: Maddie Croucher, Katie Crowther and Floss Syme
Key Stage Captains
KS3 – Yasmine Hemchi
KS4 – Jenny Martin