The Bronze DofE team:
David Jenkins – djenkins@royallatin.org
Alison Greener – agreener@royallatin.org
Michelle Dykes – mdykes@royallatin.org
The Gold DofE team:
Jim Darcy – jdarcy@royallatin.org
Michelle Dykes – mdykes@royallatin.org
All Training and Expeditions are compulsory. Please see the School Calendar for dates of compulsory Expeditions.
All training for Bronze is delivered during the Electives lesson Period 5 on a Wednesday.
Bronze 2019 – 2020 Information
Year 9 are currently selecting what they will do for electives in Year 10. To achieve the Bronze Duke of Edinburgh Award students will need to complete the following throughout Y10:
A training expedition carried out at the school from Friday 27

th

March starting at 1600H and finish at school by 1300H on Saturday 28

th

March 2020.

A qualifying expedition carried out in the beautiful Chess Valley over 2 days starting 0730H at school on Friday 1st May and finish at school by 1700H on Saturday 2

nd

May 2020.

A physical, skill and volunteering activity. Two of which must be done over a minimum period of 3 months and one over a period of 6 months.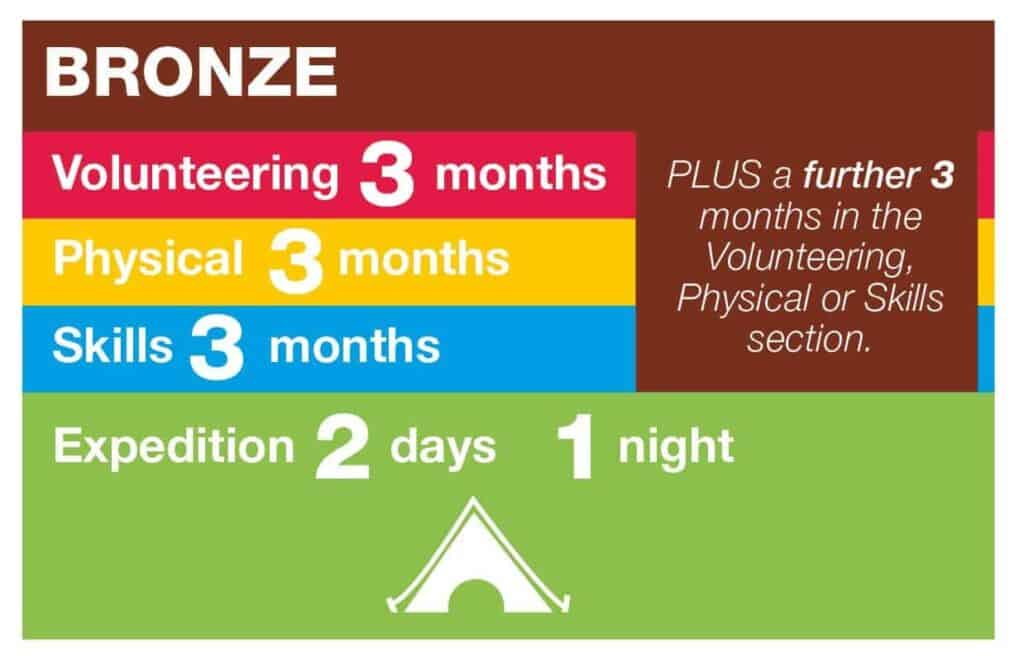 The cost to do the award is £90 which covers the cost of the DofE packs (£24) and camping, transport and equipment costs. 
Students can not count activities they are doing already, towards the Award, as they have not been registered. As soon as they are registered they can start to their physical, skill or volunteer section.
More information and training will be made available in the electives program.
For more information please visit the DofE website.