RLS has a friendly and dynamic alumni network, and we are keen to hear from all former pupils, whether you left last year or a little further back!  We are passionate about involving alumni in the life of the school and regularly host archive events, visits and reunions, and have a growing network of London-based alumni. 
Please get in touch to say hello and see how you can get involved, by contacting Jo Ballantine at jballantine@royallatin.org
NEW!
Our Digital Archive is now LIVE! Click here to access via RLS Connect.
Our digital archive is a collection of items from our physical archive, digitalised so we can share with Old Latins all around the world. To come and see the full archive in person, please contact us to make an appointment, we would love to welcome you!
RLS Connect is our brand new online space for Old Latins – to connect with each other, join groups, find out about events, share memories, and access our online archive. It's free to join – just click here.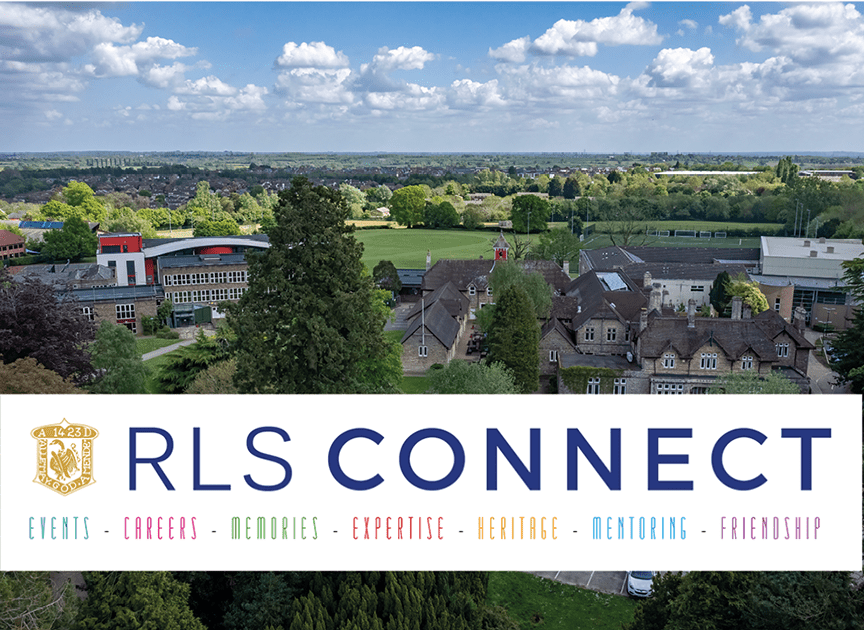 Latin Life
Twice a year, we bring you Latin Life, the newsletter for RLS Alumni (download the latest edition, Issue 17, Spring term 2022, below).  Please get in touch if you would like to add your details to our alumni database to ensure that you receive Latin Life and alumni-related news updates, including notifications about forthcoming events, by emailing latinlife@royallatin.org
The Archive
The Archive is located in the Wagland Room in Rotherfield House. We hold an annual Archive Open Day in May – this year on Wednesday, 3rd May 2023, 4pm-6pm, but the archive is also open by appointment all year round in term-time. If you would like to arrange to come and browse the archive or have any items you would like to donate, please do email us at latinlife@royallatin.org. We hope to welcome you back to RLS very soon!
News and forthcoming events:
For news about forthcoming alumni events and reunions, as well as regular nostalgic glimpses into the archive, you can now find dedicated social media pages for Old Latins on the RLS Alumni Facebook and RLS Alumni Twitter pages. Using free social media accounts is the most straightforward and cost-effective way for us to create an alumni community that you can access from anywhere in the world. Please look for it, like it and share it with classmates or groups – thank you!
We are also keen to hear from you about what kind of events you would like us to organise on your behalf. We aim to have regular social and networking events, held both locally, in Buckingham, but also in London, so please let us know if you have any ideas of new events or locations we should consider in the future by emailing your thoughts to Latinlife@royallatin.org.
600 Years of the Royal Latin and the 2023 Charter
This year is the 600th anniversary of the founding of the Royal Latin School, and our Development Office, along with a group of Old Latins, current and former staff members, parents and students are planning an exciting programme of events and activities to involve our whole school community in marking this momentous year during 2023.
Latin Inspires
We are seeking 100 Old Latins to lead the way in becoming founding members of Latin Inspires, a community of Old Latins passionate about supporting their old school and helping to inspire future generations of Latins. Please visit Latin Inspires to find out more. Alternatively, you can download and complete this form and return it to us either by post to Latin Life, Royal Latin School, Chandos Road, Buckingham, MK18 1AX or email to latinlife@royallatin.org.
Latin Inspires: Inspiration Bank
Alumni from across the decades have contributed to our Inspiration Bank – personal career profiles and sources of inspiration from Old Latins for new and Old Latins and members of the school community. Take a look at it here, and please get in touch if you would like to add your own inspiration, to latinlife@royallatin.org.
Your legacy . . . Their future
If you would like to consider leaving a legacy to the Royal Latin School, please read our guide.