The 600 Campaign is a brilliant example of how schools can, and arguably should, seek to proactively encourage businesses to invest in education. The Royal Latin has been working with local companies for many years, particularly in Phase One and Phase Two of the 600 Campaign.
The campaign strapline – Building the Future, Together – challenges businesses to play their part in ensuring that the education system is fit for purpose, and is capable of nurturing the skills that employers are looking for in young people.
Providing sponsorship and funding is only part of the story; the school works with each company to carefully listen to its own objectives and challenges, and then creates a partnership which provides opportunities to build mutually beneficial relationships. For companies, very often this means coming into school to give talks to students or help with projects; for students, it means powerful opportunities to hear about career opportunities and help solve real world business problems. 
We are always looking to partner with carefully selected companies, and proactively build partnerships which benefit the school and our students, whilst also helping to meet the CSR objectives of local, national and global enterprises.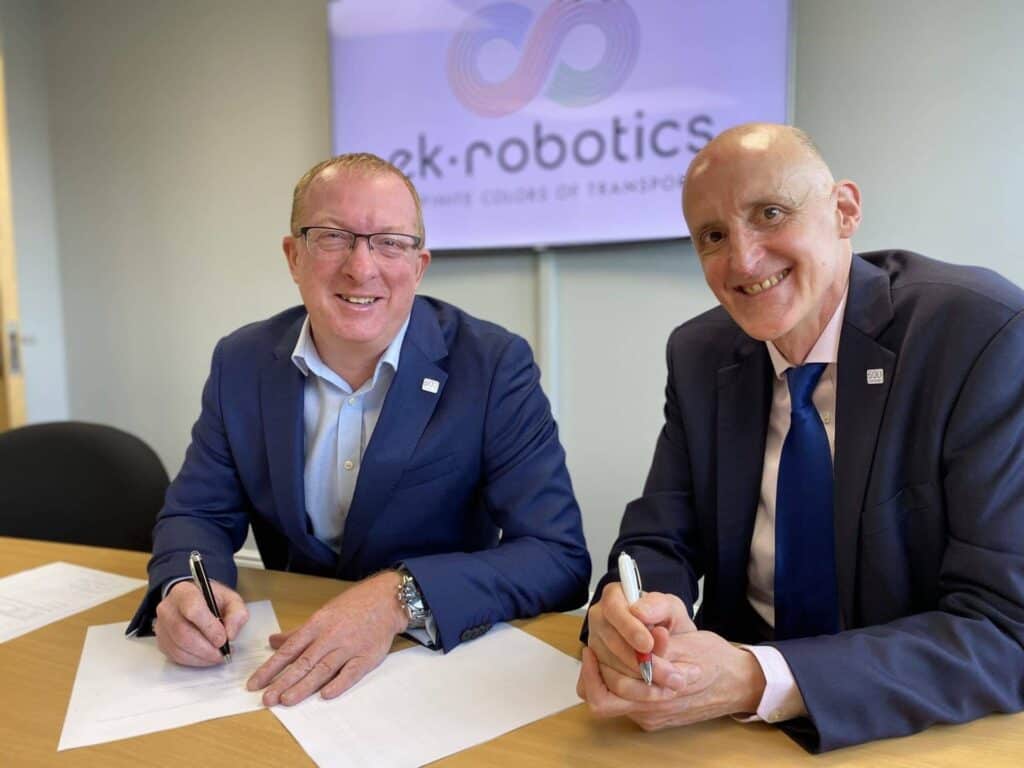 In July 2021, ek robotics pledged a significant long-term investment that enabled us to complete our £3m fundraising goal and open our Sports Campus doors in September 2021 with confidence. You can hear more about the partnership here >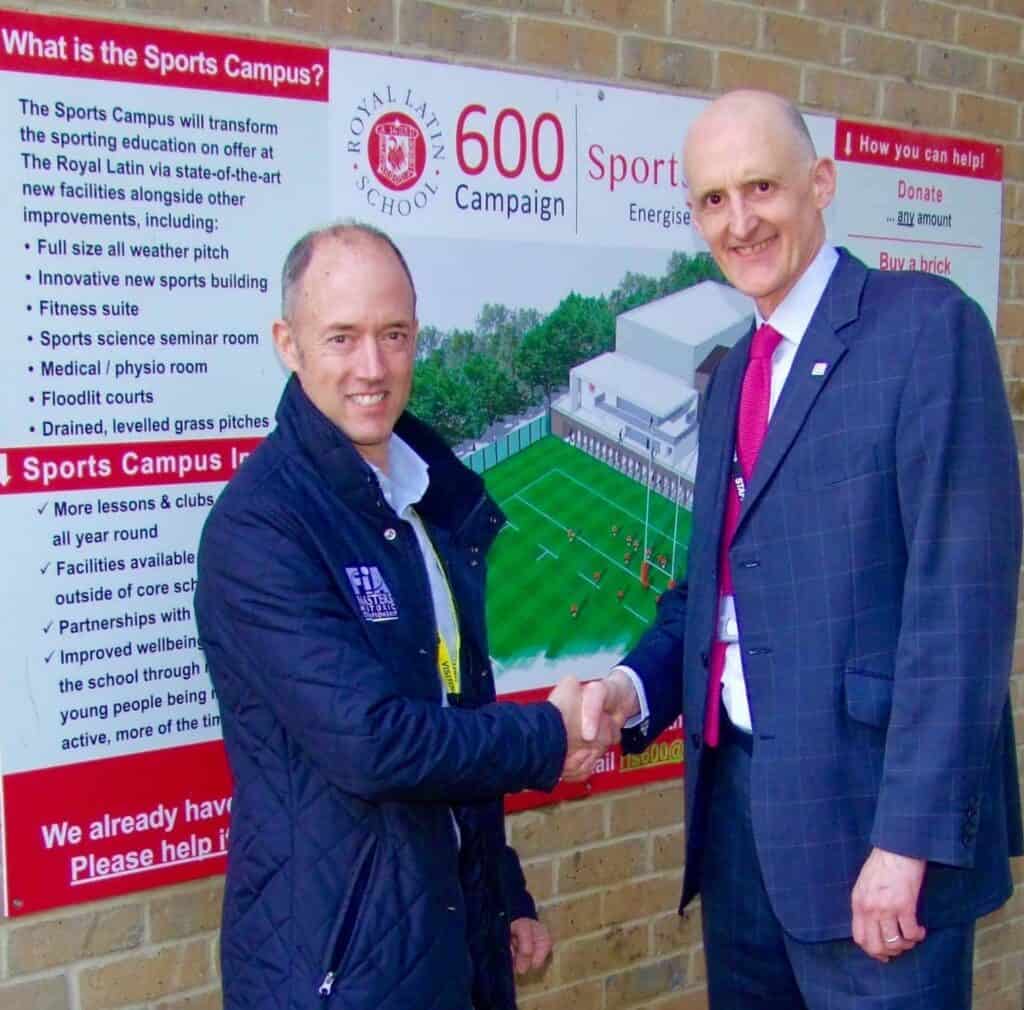 Racelogic has been a long-term supporter of the 600 Campaign, donating to both the Discovery Centre and Sports Campus. You can find out more about the partnership here >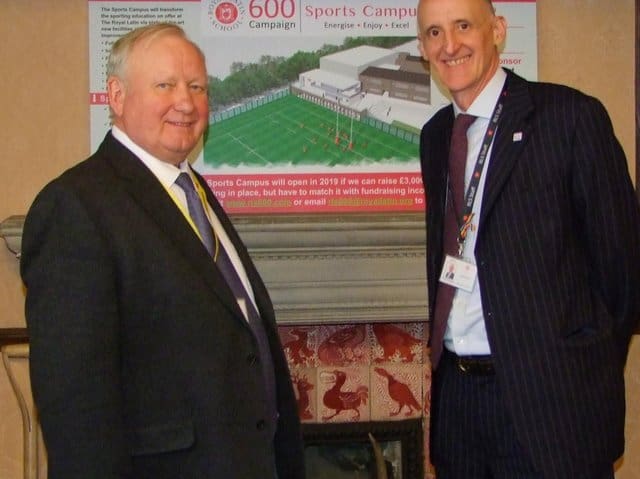 Vitalograph, and owner, Old Latin, Bernard Garbe, has pledged support to both the Discovery Centre and Sports Campus, most recently match-funding student and corporate fundraising with a £20,000 pledge. You can find out more about the partnership here >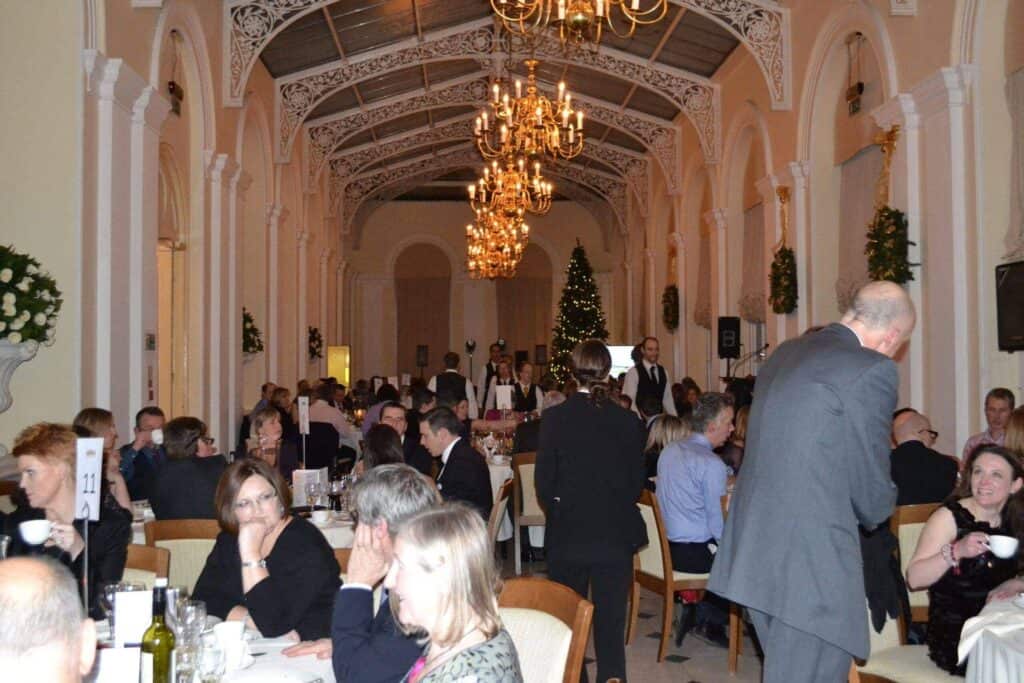 Our Corporate Network
We'll be hosting some corporate networking events in 2022/23 to enable our sponsors to meet members of our school community – if you'd like to receive details of future events, please contact Jo Ballantine at jballantine@royallatin.org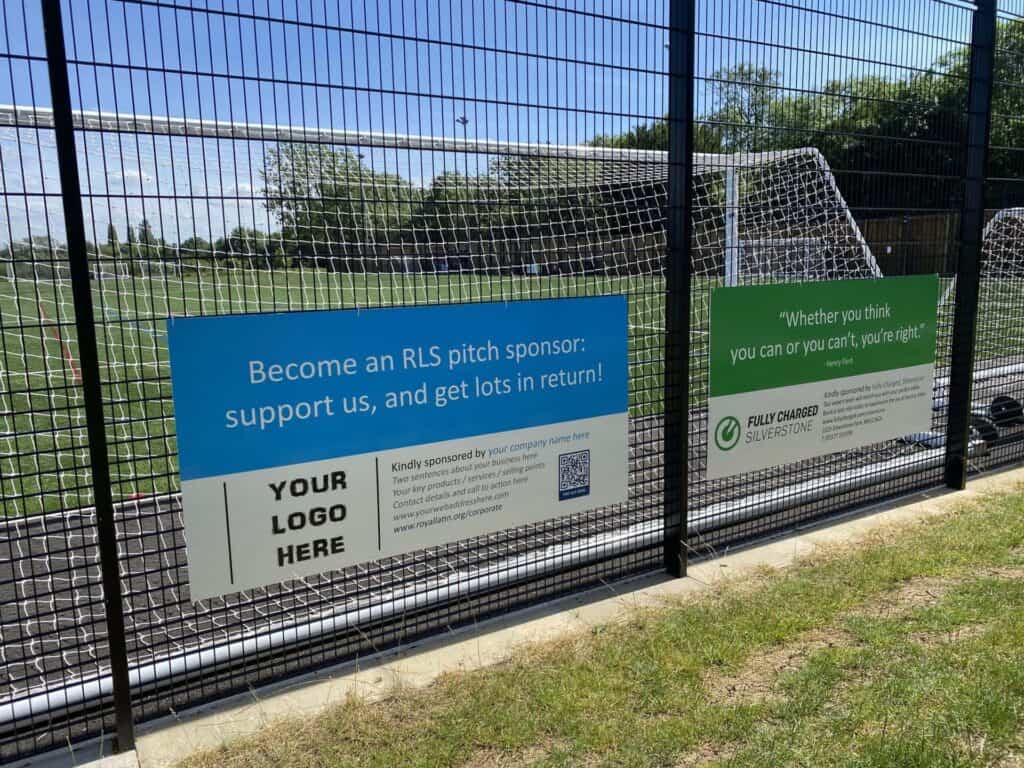 Current Corporate Sponsorship Opportunities
We are currently still offering corporate sponsorship opportunities through becoming a Sports Campus 3G Pitch sponsor. To find out more please click here >
Return on Investment
Every company puts ROI pretty high up the list when it comes to demonstrating the impact of a Corporate Social Responsibility agenda. We understand that a truly mutually beneficial partnership needs to measure impact in a meaningful way, and we are committed to working closely with corporate partners to do just that.
The 600 Campaign enables companies to:
work closely with students over the long term, enabling you to talent-spot and offer bespoke work placements and coaching for corporate graduate schemes.

be involved in shaping education to ensure that students not only excel academically but are truly employable

directly involve young minds and fresh talent in the development of your company

raise the profile of your company and your brand awareness amongst high achieving young people

have the opportunity to associate your brand with an outstanding organisation with a strong heritage, excellent reputation and an exciting future

integrate investment in the future of young people, education and innovation into your CSR strategy

a partnership with the Royal Latin School is an exciting way to demonstrate a grassroots commitment to the development of the leaders of tomorrow.
Corporation Tax Relief
Good news! The Royal Latin School is a Registered Charity. We can simply supply you with a formal confirmation of your gift, which should be retained as evidence of the gift for tax purposes. Please speak to your accountant for further advice, or visit the HMRC guidance via this link:
http://www.hmrc.gov.uk/businesses/giving/companies.
Registered Charity No. 1060724